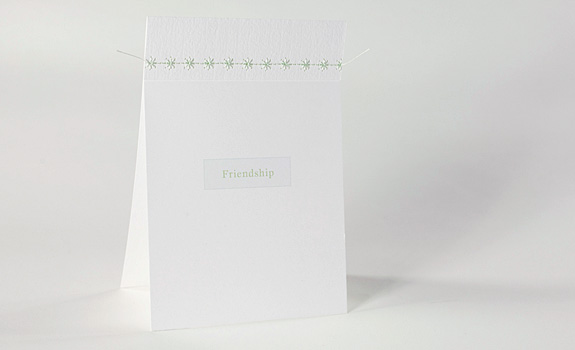 0803
retail $4
size 4 3/8 x 6 3/8
Cover Friendship
Inside
We choose our friends and our friends choose us. A meeting may be random, but a friendship is not. Common interests and common beliefs draw friends together. Mutual respect and affection strengthen the bond. The best friendships can last a lifetime, and are a source of deep inspiration and comfort. Our friendship is one of the great ones, and I want to thank you for being such a wonderful friend.
Comes packaged in cellophane
with a green envelope.