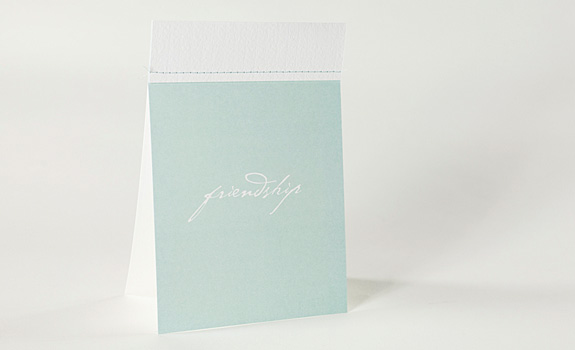 0801
retail $4
size 4 3/8 x 6 3/8
Cover
Friendship
Inside
Words of encouragement, expressed at just the right time. Honest opinions, even when the truth hurts. A sympathetic ear when I'm feeling down. That sense of connection, even when we're miles apart. A true friend is rare, someone to cherish. Thank you for being that kind of friend.
Comes packaged in cellophane
with a green envelope.