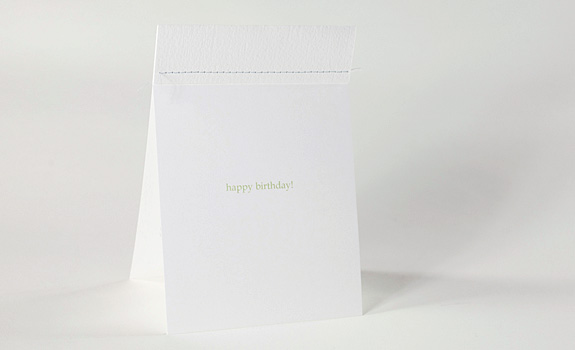 0805
retail $4
size 4 3/8 x 6 3/8
Cover Happy Birthday
Inside
A birthday is a good day. It's a celebration of your life and all you've done with it. You've helped people. You've made people smile and laugh. You've loved and been loved by others. You've changed lives without even knowing it. I'm glad you've been here to change my life. Your birthday means a lot to me, I hope you have a great day!
Comes packaged in cellophane
with a green envelope.