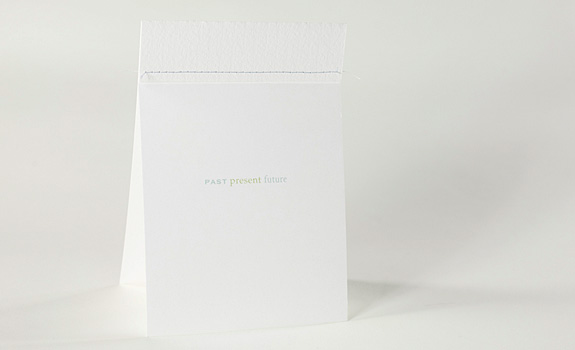 0809
retail $4
size 4 3/8 x 6 3/8
Cover Past Present Future
Inside
When I think of our past, I remember the thrill of finding a new friend, the anticipation of our next meeting, and the heart pounding excitement that only new love brings. When I think of the present, I think about the life we have built together, all the things we have experienced together, and about a love that is much more satisfying than I ever thought possible. When I think about the future, I know that there is no future for me that does not include you. You complete me like no one else could.
Comes packaged in cellophane
with a green envelope.