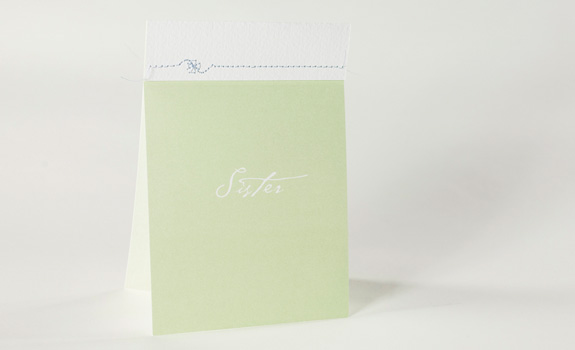 0804
retail $4
size 4 3/8 x 6 3/8
Cover Sister
Inside
Words of encouragement, expressed at just the right time. Honest opinions, even when the truth hurts. A sympathetic ear when I'm feeling down. That sense of connection, even when we're miles apart. At times, you know me better than I know myself. I'm so glad you're my sister. I don't know what I'd do without you.
Comes packaged in cellophane
with a green envelope.