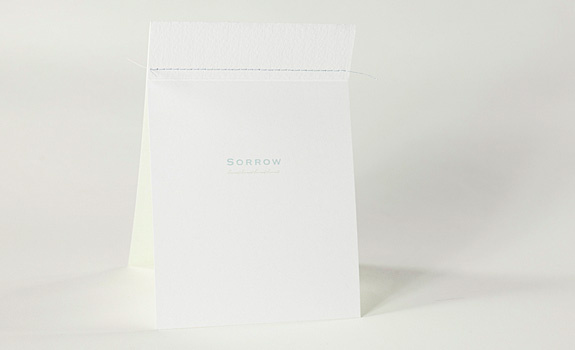 0807
retail $4
size 4 3/8 x 6 3/8
Cover Sorrow
Inside
Sorrow can't be suppressed. It must be allowed to run its course. It will never completely disappear. But over time, the sorrow will diminish. Eventually it will be replaced. Fond memories and deep emotions will turn sorrow to acceptance, acceptance to peace. Please know that you are not alone in your grief and know that you have our deepest sympathy.
Comes packaged in cellophane
with a green envelope.