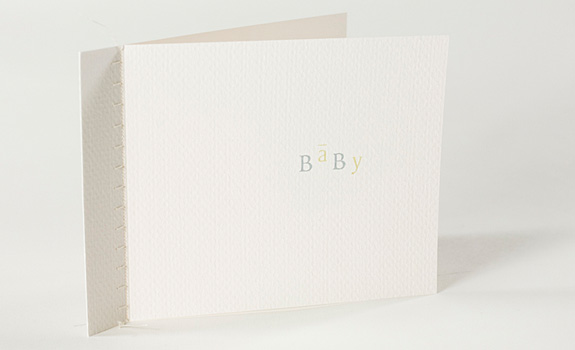 1105
retail $4
size 6 1/8 x 4 3/8
Cover Baby
Inside
A baby is responsibility, but also teaches you what it really means to be carefree. A baby can be difficult, but is also more rewarding than anything else in life. A baby must learn everything from its parents, but teaches them so much at the same time. A baby will reaffirm your faith in the Lord, and is also the ultimate expression of God's faith in you. Congratulations on your new baby!
Comes packaged in cellophane
with a cream envelope.